Employees wanted for Medical Event Services
We work together with one of the best-known medical service providers in the Munich area and need active support.
And the important thing in advance,
we are a purely digital company and want to promote culture, so we have decided to conduct our corporate culture in English to make the daily work routine easier for every employee!
So, be surprised if we already speak English with you in the job interview!
And most importantly, we respect each other and are on a first name basis, so Hey you, welcome!
Sanitäter/Rettungsdiensthelfer/Rettungssanitäter/Notfallsanitäter
Or if not possible, you are also welcome as a:
Health and medical nurse with experience in emergency medicine
Royal Blue Task Force (RBTF) OÜ
Ahtri tn 12
10151 - Tallinn Estonia
contact@rbtf.blue
Customer Service
Teamwork
Reliability
friendliness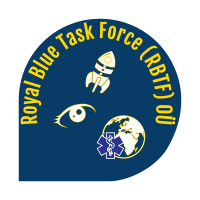 Part-time, Temporary, remote
Medical Emergency Services
Munich, Germany
Remote work possible